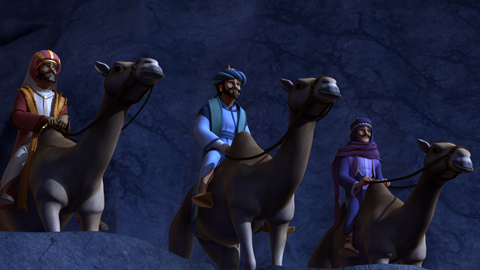 The Wise Men are referred to as men from the East (possibly Persia or Arabia) who were led by a star to Palestine to worship the baby born to be king of the Jews (Matthew 2:1-12). The Greek word for "wise men" is magoi, which means astrologers – people who studied the stars. In the fifth century writings of Herodotus, the Greek historian, the Magi are identified as a caste of Medes who had a priestly function in the Persian Empire. God used their observation of the stars as a way of making the birth of Jesus known. The gifts of the Wise Men and their rejoicing and worship stand in direct contrast to the state and intentions of Herod and his Jewish advisers in Jerusalem.
LIFE LESSONS:
• Let God guide you.
• Worship Jesus, the King of Kings.
Other New Testament Biographies