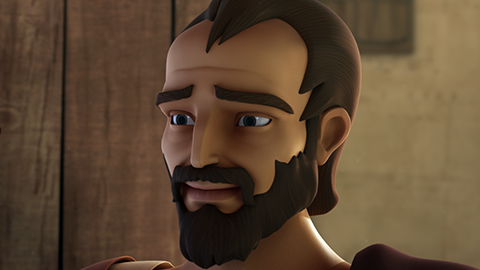 CORE PASSAGE: Philippians 1:20-21
Saul, the son of a Pharisee (Acts 23:6), was born in Tarsus, an important Greek city. He was brought up in the strict Jewish culture, and he learned the trade of leather-work and tent-making. He went to Jerusalem where he studied under Gamaliel, a famous teacher who taught Jewish laws and customs. He was a brilliant scholar who had a great future as one of the leading Pharisees.
Saul believed that those who followed Jesus told lies about God and were a threat to the Jewish religion. He made it his mission to stamp out Christianity. He got letters of authority from the Jewish leaders to arrest any Christians he found and to put them in prison. It was on the road to Damascus that Saul had a personal encounter with Jesus and became a follower himself. Besides being Jewish, he was also a Roman citizen, and after he became a Christian, he was referred to by his Roman name, Paul (Acts 13:9). He realised that Jesus Christ was the promised Messiah, the Son of God, and that faith in Him, and not in the Jewish law, was how a person was made right in God's eyes. When Saul became Paul, he didn't just have a name change. His life turned around 180 degrees. He went from being a Christian-hater to being a leader among Christ-followers.
Paul became a great preacher of the Gospel and teacher of Christianity. He made three main missionary journeys (Acts 13-21), preaching, establishing, and then visiting churches in different parts of the Roman Empire. His preaching caused riots (Acts 19) and offended the Jewish leaders. He suffered hardships when he was arrested and imprisoned (Acts 17, Acts 21), shipwrecked (Acts 27), and placed under house arrest (Acts 28). Paul wrote letters to individuals and to churches, some while he was in prison. We can read these in the New Testament. This man whom God changed much did much to change the world for God.
LIFE LESSONS:
• No matter how bad you are and what you have done, God can help you change.
• Who we are, as well as our past, can help us to serve God in the future.
• Following Jesus requires a personal relationship with Him.
• Share the Gospel, the Good News of Jesus, no matter what suffering it brings.